this is a post about a haircut, spicy candle, elusive vegan turkey roast, gray cake, etc.
in my last blog i said i booked a hair appointment, and i'm happy to report that i followed through in that i've since had that hair appointment.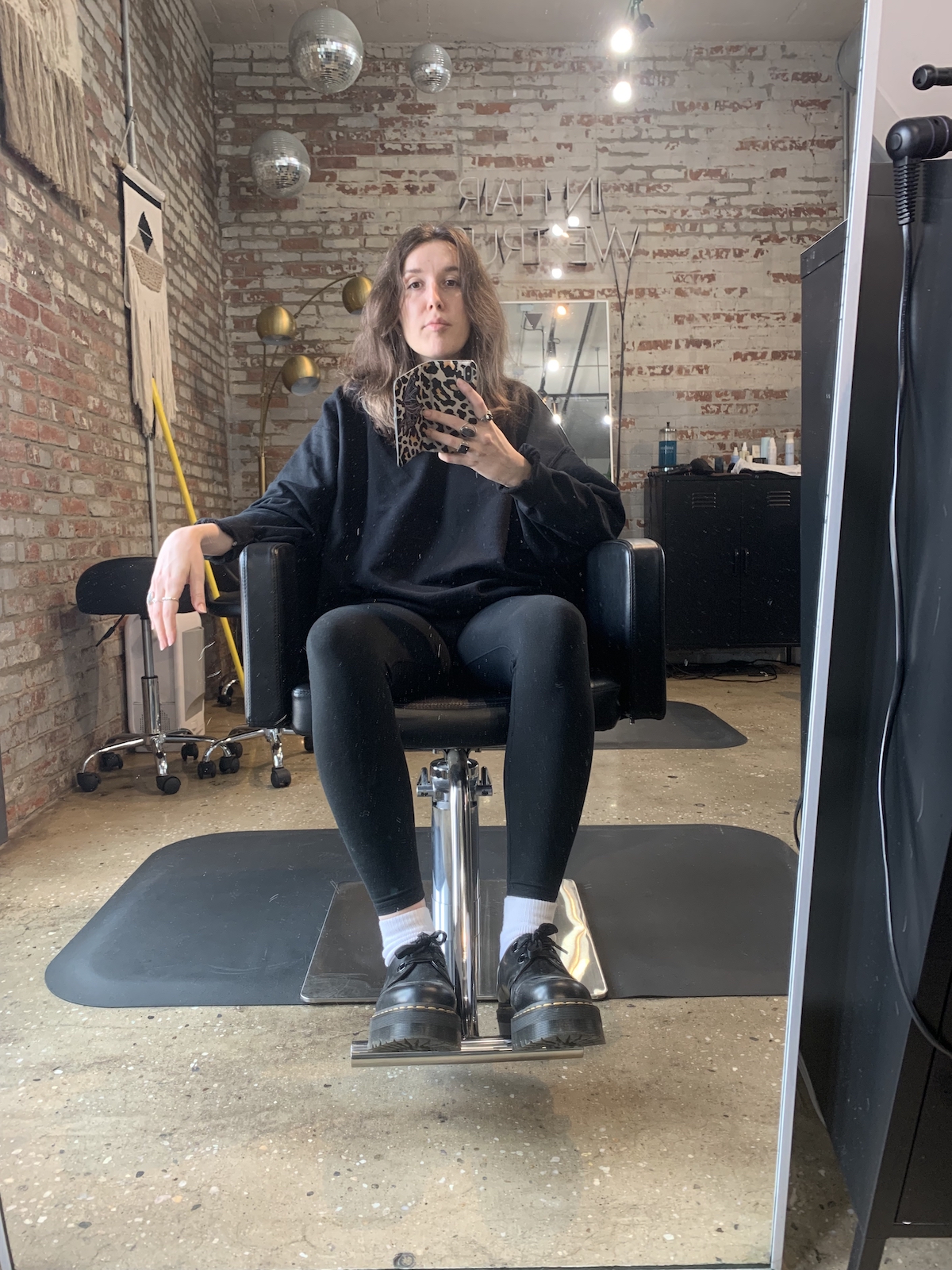 i told the stylist "i want a dramatic change, but on my own terms" which she totally understood, both having had clients with alopecia and having had it herself before. i'm happy with how it came out!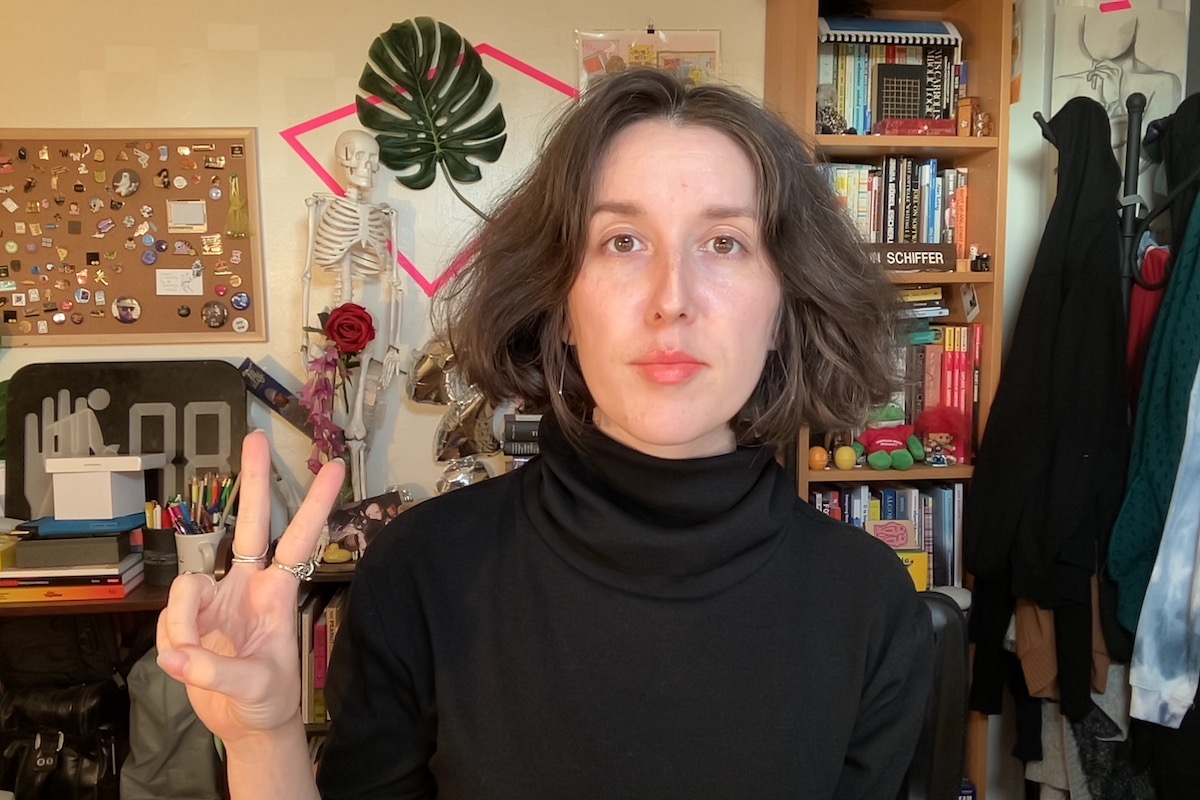 i took the thanksgiving week off of work to get some blood work done #theranos, crawl my slug of a body down the supply chain to score a last minute vegan turkey roast, and host a very tiny dinner. like last year, i didn't get to do my typical friendsgiving where i host 20-30 folks, but this year we did invite our dear friends, phil and celeste. oh, and andy and pumagreg were there of course.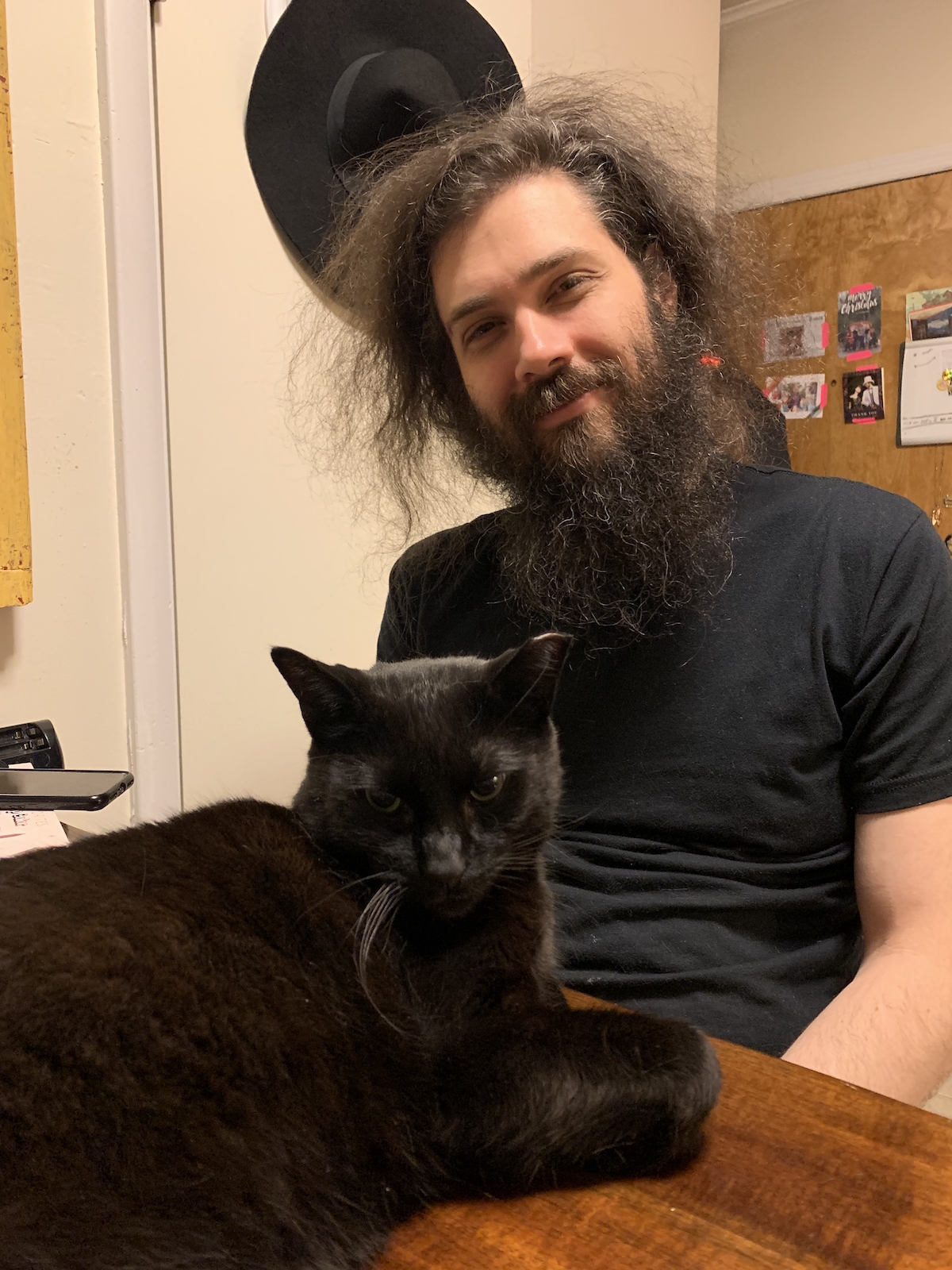 before our guests arrived and after the food and the cursed cake were baking or ready to go, andy and i somehow found some time to made a candle obviously.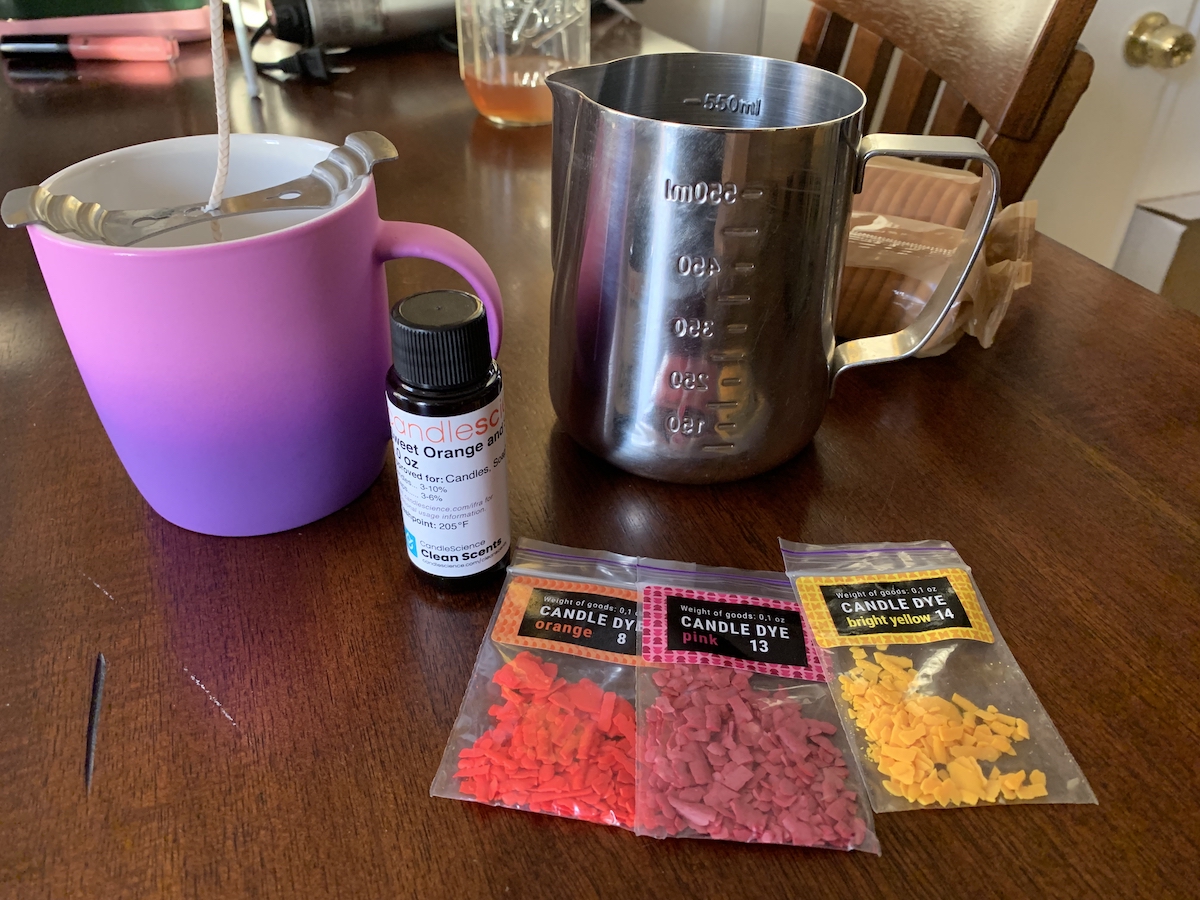 a couple of weeks ago, andy and i found this mug in a dollar store and it was too pretty not to buy, and i wanted to make the wax a orange-pink to give a sunset vibe.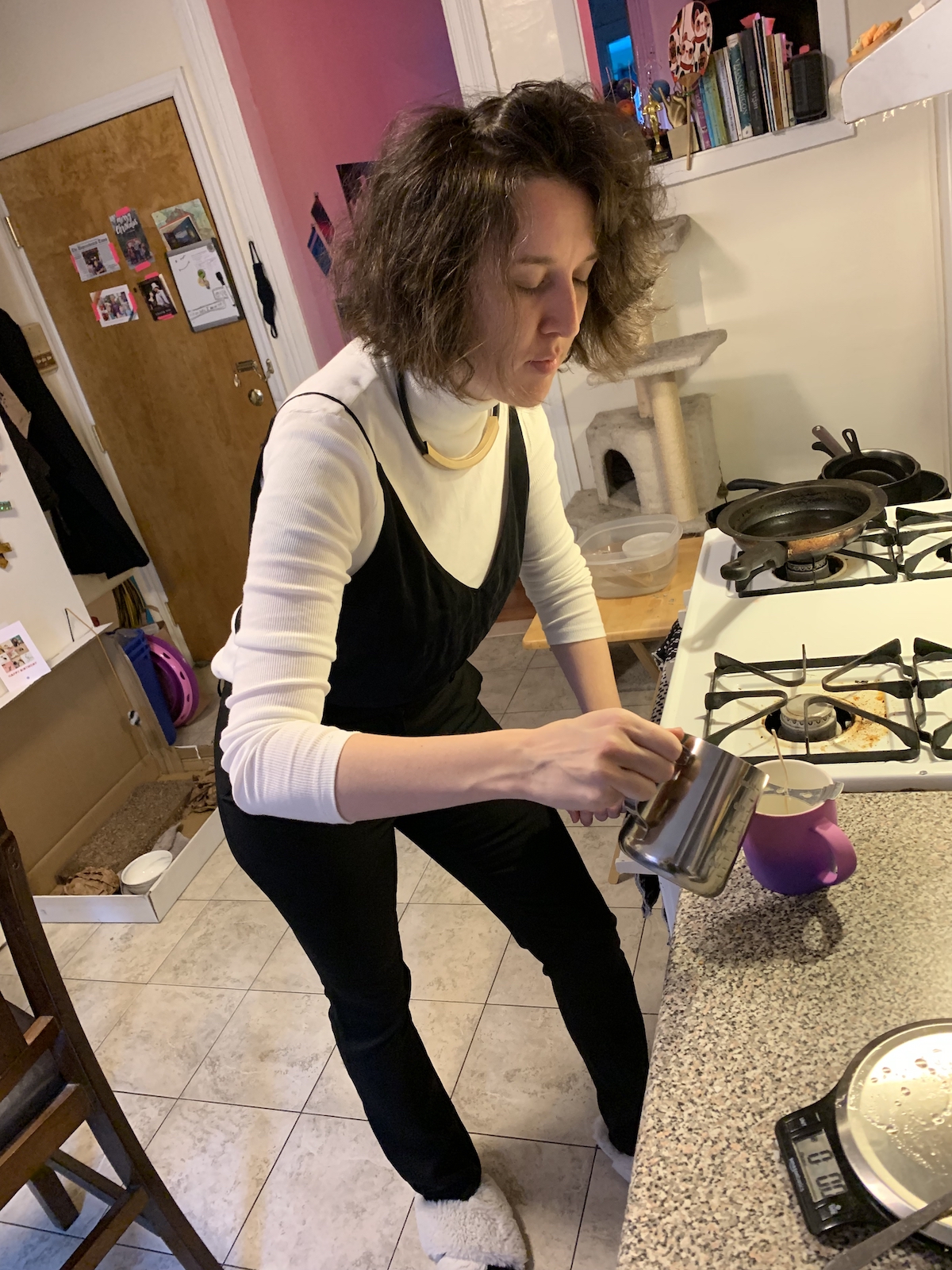 the fragrance oil i poured was sweet orange and sriracha which smells citrusy and spicy (are you surprised?) and is one of my favorite fragrances so far.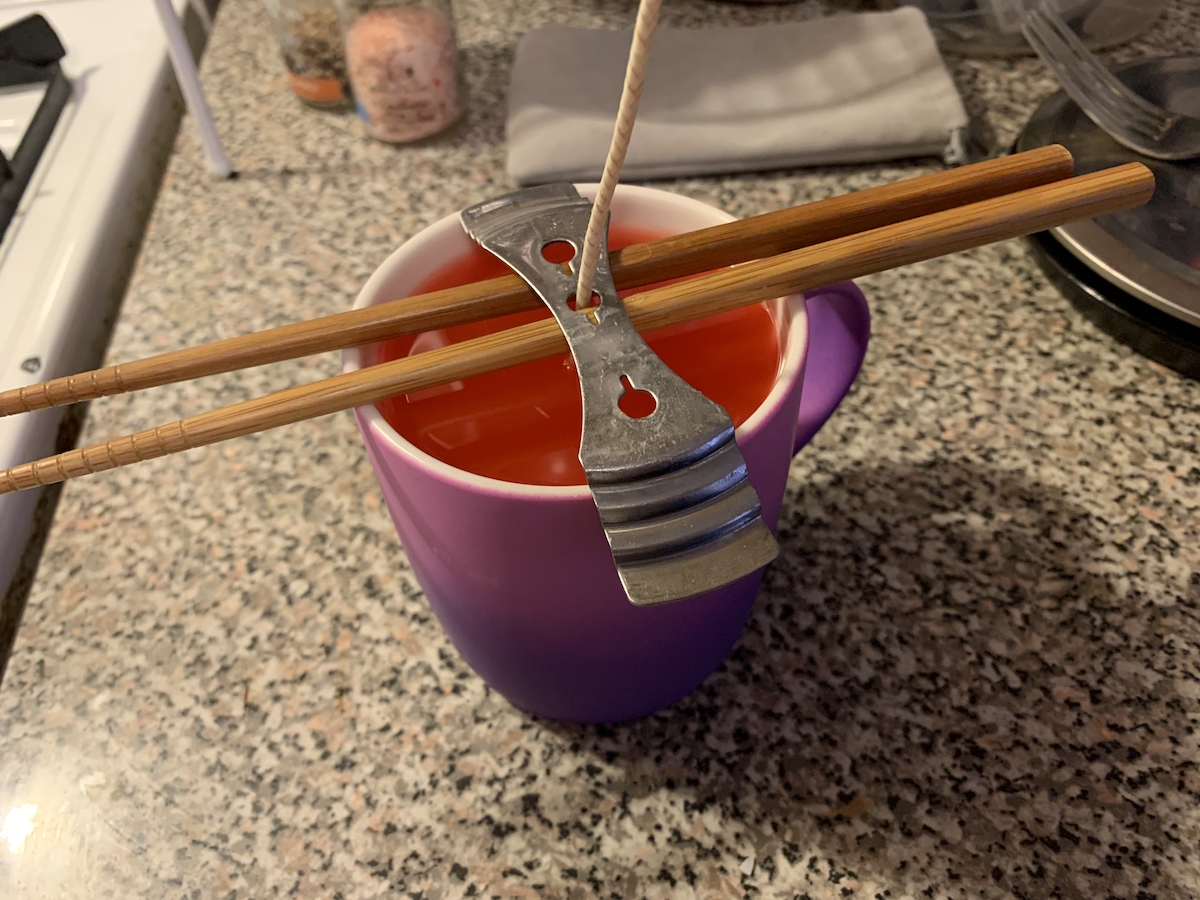 andy did such a good job as both blog-boyfriend and chopstick engineer when the wax hit the wick holder and i had to lift it up somehow. anyway here's some food: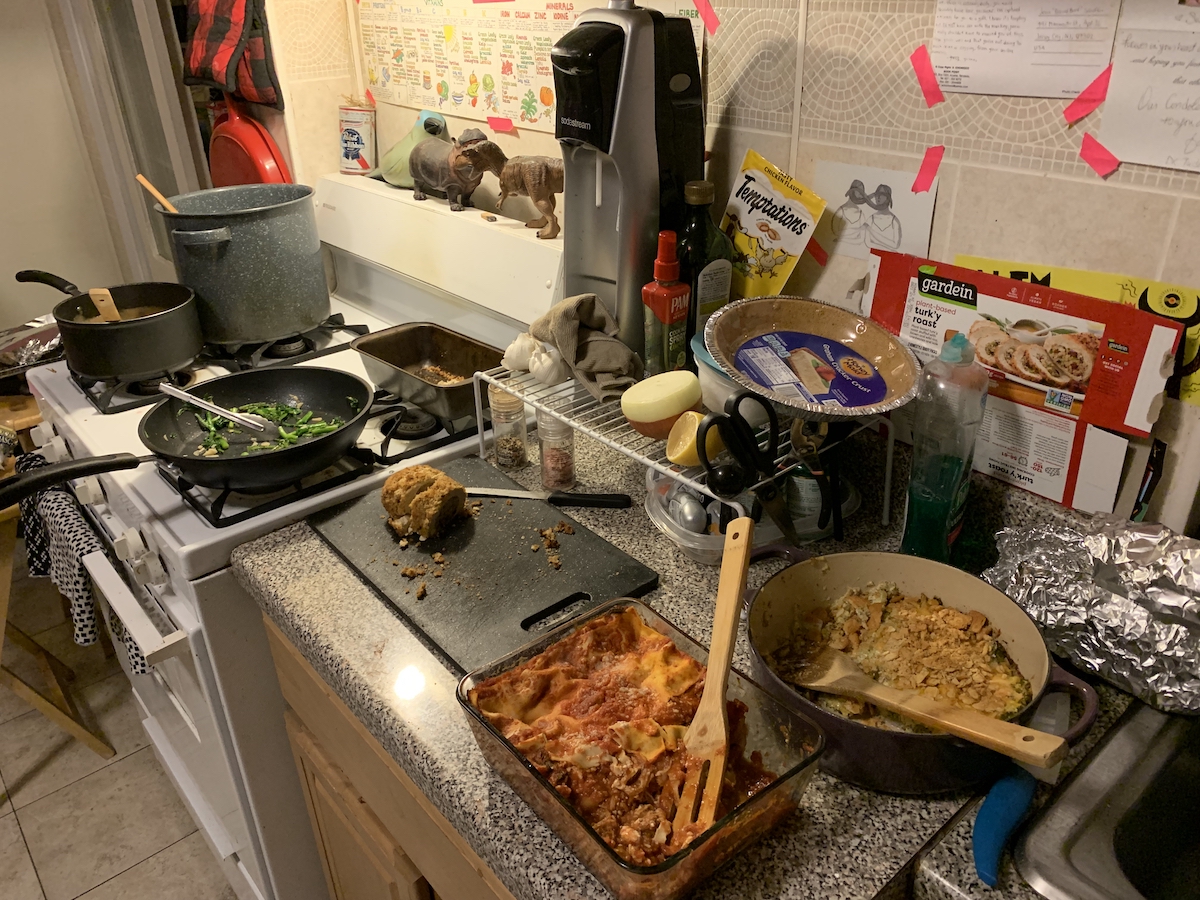 i managed to get the last vegan turkey roast that was "reasonably priced" - $19.99 at my local store versus the only one vegan essentials had in stock that cost EIGHTY DOLLARS??. anyway, i highly recommend the now in-stock gardein roast (cw: .aspx file extension).
then there was the cake. before i go into what went wrong, i will say that it was absolutely delicious thanks to "the best vegan chocolate cake" recipe i found online the day before. the only photo i have of it is this blurry one i took while phil was pouring andy some milk: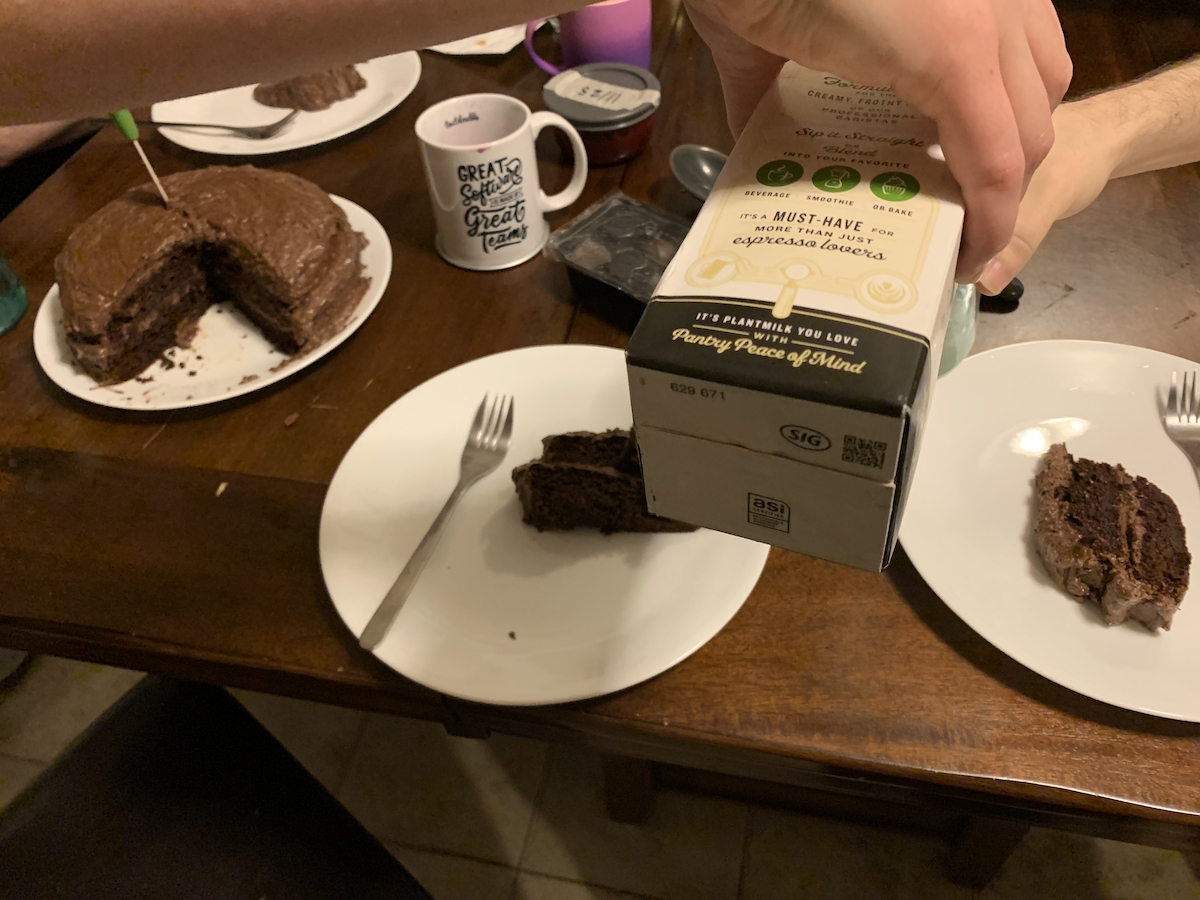 there were four things i did wrong with this cake:
i knew i had two round pans, but i didn't know until it was time to pour that i had two different sized round pans. i can solve this in the future by getting a matching pan for at least one of them.
my vanilla extract appeared to have evaporated. i can solve this in the future by...i don't know, making sure the lid is closed tightly?
i didn't leave enough vegan butter out to get to room temperature so i had to microwave some more, and so i was adding all these different temperatures for the buttercream. i can solve this in the future by not doing that.
i didn't whip the buttercream enough, so it started to sweat the wet ingredients while i was icing and it made the cake look kind of gray. i can solve this in the future by not doing that.
i'm going to make this cake again soon and do a better job of documenting the process and taking my time. stay tuned, and happy december.
xoxo jenn